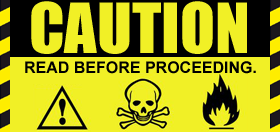 Axioo is really messed up when dealing with device model naming. Be really careful when detecting the device model of your own device, especially when dealing with custom rom, custom recovery or repartition mods from this site! If you careless and flash the wrong mods, it may damage your device forever!
Ex : Once upon a time, I was creating a cwm and twrp custom recovery for PICOpad GJE which using a10 allwinner chipset, then, the other day the device with almost the same name PICOpad GJE3 which using MTK8389 is released, and fortunately (or unfortunately) I also create cwm and twrp custom recovery for this device too.
This ain't a rocket science, and no need to be genius as Einstein to know what will happen if you flash the cwm for PICOpad GJE unto PICOpad GJE3 right ?
To avoid this, besides the tricks on the script installer to check the exact model, I will try to always explain on each article about the device i was refering to, but sometimes i forget, so … it's your responsibility to do a little research on your own about your own device.
Usually, peeking into the build number series on Settings -> About, is the best step for checking your own device model name, the model name on the about page is only a series name, the exact device model name is at the build number.
Ex : PICOPad GJE is a series name, PICOpad GJE3 is the model name.
As last defense, if you really cannot read that build number series on your device because your glasses is lost or get eaten by your dog, try to check at axiooworld.com or call axioo shop you buy that device and ask the correct model name. it's only a click or call away but it will save your tears.