Angry Birds as you may already knew, had surely created an amazing buzz in the cyber world. In 2010, there were more than 12 million downloads, and this shows it all. Many friends ask me about this game possibility to run on linux. Googling for a moment and found the source, run under wine and … voila, here is the complete steps :
Make sure you already had wine installed.
Download the source from here
Open the downloaded tar.gz with Ark and extract them to your home folder
Get into the angrybirds folder and copy the 3 files included in that tar.gz : AppUpWrapper.dll, msvcp90.dll, and msvcr100.dll
Open Dolphin file manager and go to View Menu and enable the Show Hidden Files option.
Navigate into your home folder -> .wine -> drive_c -> windows -> system32 and paste that 3 files you copy before.
Navigate into your home folder -> angrybirds, and click the AnryBirds.exe inside it.
… enjoy !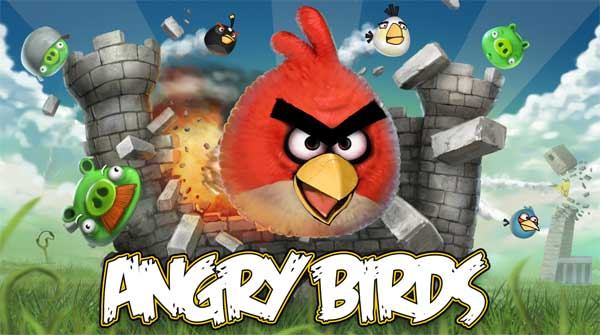 In this game you drive a flock of birds in their mission to recover their nest eggs stolen by an evil pig herd. The goal of the game is to complete the levels, each of which there are shelters formed by glass, wood, stone and other materials, where the pigs try to hide. With the help of a catapult, the player must throw the birds from structures to destroy them and thereby eliminate all the pigs of the level. You get points for destroying parts of the structure, removing a pig and finish a level without spending all available birds. At the end of each level, the game awards stars – from zero to three – depending on the number of points earned. The stars are used to unlock special levels.