There are two famous recovery application for android, which is TWRP (Team Win Recovery Project) and CWM (Clockworkmod Recovery). They both build by amazing developers and they both do pretty much the same thing, which are : allows you to perform several advanced recovery, restoration, installation and maintenance operations on your Android device that aren't possible with the stock recovery, and is one of the most common ways used to gain root access, back up device data, install a custom ROMs, kernels, themes, mods and more. Which one is better? I can say both program are very good, but personally, I like TWRP better. CWM seems to be more popular, though. The main thing I like about TWRP is the USB OTG functions and smaller backup footprint but besides that, CWM works just as well.
Here is i build the two flavour of them for axioo users, whichever one you prefer, you can have it :
TWRP :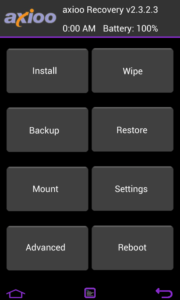 Download : reccovery-twrp-gdk.img
CWM :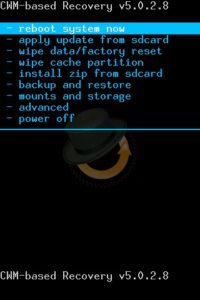 Download : recovery-cwm-gdk.img
HOW TO INSTALL :
To install this recovery application on your axioo PICOpad device you need SPFlashTool program which only available on winblows os platform so I cannot support it. You may refer to this tutorial : MT65xx Flashing Tutorial it is very well explained by Bruno Martin and try to find Flashing only part of the ROM part on the article to flash only the recovery image part.
Please be really careful using SPFlashTool, especially when flashing ROM not for your device, since it may bricked your device forever.
Have fun flashing ROM and mods on your PICOpad device.