After flashing my custom rom for your PICOpad GGT2, maybe you eagerly wants to play some games and since this is a tablet device and no 3G, so i can understand if this device will use as a gaming purposes rather than for work … eventhough the performance isn't too fancy. Let's push aside the expectation first, … For you who wants to install many apps or games and need a bigger internal storage you may need to resize the internal storage partition into hefty 2Gb size. Since i'm not creating this tricks, and this repartition program is using winblows, so sorry i cannot support it, all i can do is show you the way, go here for complete steps and explanations :
A different partitioning for Actions ATM7029 devices
All credits goes to cxz, and you should also thank to him at slatedroid, he is awesome. If you have any difficulties with this patch tool, maybe it's better you ask him there because i'm not familiar with winblows os and doesn't have all the answer, besides he is the creator itself.
And here is the looks on my sample device after repartition using cxz's patch :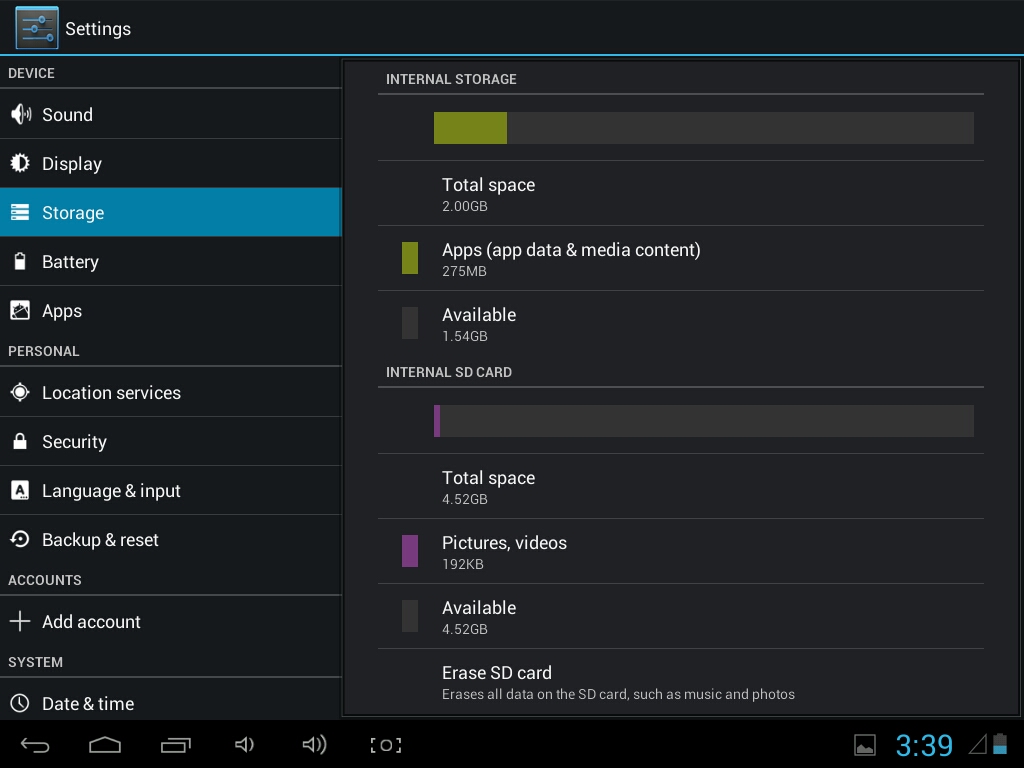 Have fun playing with PICOpad GGT2.