Powered with MTK8389 chipset this 10 inch tablet came with 1024×768 px 4:3 screen resolution. Here is I build the cwm custom recovery so you can play with custom rom. As you may already knew, using custom recovery will allows you to perform several advanced recovery, restoration, installation and maintenance operations on your Android device that aren't possible with the stock recovery, and is one of the most common ways used to gain root access, back up device data, install a custom ROMs, kernels, themes, mods and more.
Here is the cwm recovery img :
Download : recovery-cwm-gje3.img
Scatter file : MT6589_PICOpad_GJE3_Android_scatter_emmc.txt
HOW TO INSTALL :
To install this cwm , you need SPFlashTool program which only available on winblows os platform so … really sorry, I cannot support it because I never use and don't have winblows. You may refer to this tutorial : MT65xx Flashing Tutorial it is very well explained by Bruno Martin. Please be really careful using SPFlashTool, especially when flashing ROM not for your device, since it may bricked your device forever.
HOW TO REBOOT INTO CWM RECOVERY :
To enter the cwm recovery mode is not really easy on this model, I believe there are no key shortcut (at least I cannot find it) for this model to enter the recovery mode from off position. So you have to use QuickBoot or RecoveryTool apk from playstore (it needs root) to enter the recovery mode.
Here is the look if everything goes well :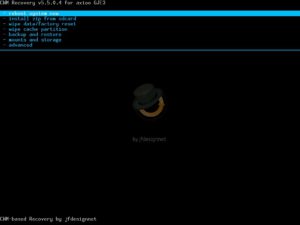 Happy flashing custom rom on your PICOpad GJE3 !!