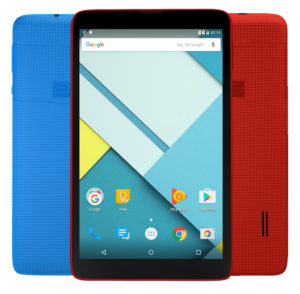 It's not the fresh latest release model from axioo, it's been quite some time, but just got a borrowed device for some project I working on. The project is done and now I have time to build a custom rom for this model and share it here.
The device is quite nice on lcd resolution which is pretty crisp at 800×1280, using quad core sc7731 spreadtrum chipset with mali-400 gpu and 1Gb ram.
Here is the features :
Android 5.1 lollipop
Rooted, busybox, odexed
Latest Playservice gapps
bloatware free
SuperSU (thanks to chainfire)
… something I forgot to list
Here is the custom rom :
Download : picopad_s3plus-jfdesignnet-R200317.rar
MD5 : c52f9ac3498f2a68edde36149a0475ad
And here is the steps to flash this custom rom :
Requirement and Preparation :
Read this thoroughly :
I am not responsible if you brick your phone, get stuck in a bootloop, or if your phone grows arms and tries to kill you. Flash at your own risk!
Please do some research if you have any concerns about risk of flashing a custom rom before continuing! YOU are choosing to make these modifications, and if you point the finger at me for messing up your device, I will laugh at you!!
If you have any other objection, don't bother to comment, just close this page!
I'm not creating custom recovery for this model because of several difficulties, this time only custom rom in spreadtrum flashtool format, so you will need UpgradeDownload software to flash this custom rom. If you don't have it, you can get it from here : UpgradeDownload_R4.0.0001. DO NOT use any other flash tool software or version other than that or you may  potentially bricked your device forever!! Please pay attention on this, you've been warned. As always, if you have any other objection about you cannot trust the flash tool (UpgradeDownload software tool) I include in this post, please do not use this custom rom, is as easy as that. If you stubborn enough to continue with your own tool, then you're on your own.

Flashing Process :
The steps to flash this custom rom using UpgradeDownload software is easy :
Install UpgradeDownload software and it's driver. I cannot explain the steps installation of this software and the spreadtrum driver because I don't use winblows, worse, I know nothing about winblows device manager, etc. Please find your own way to install UpgradeDownload software correctly and I'm very sorry I cannot support any question about this. It isn't because i don't want to, but merely because lack of knowledge, I don't think is wise to asked anything on me about winblows os that I never use.
Download and extract the custom rom in rar format into some folder, it should be shows one big pac file.
Open the UpgradeDownload software and load the pac file on step 2 using Load Packet button (the gear button on the top most left button). It will need some time to load the enormous size of this pac rom to your computer, relax, that is normal.
Press Start Download button (the one with arrow or play symbol on it). This will put the UpgradeDownload software in standby mode waiting for the device to be flash.
Press the volume down on the device, hold it and then insert the usb cable. When you see the blue progress bar start running, then you can release the volume down button. Wait until the progress finish and you should be good.
If everything ok and the flashing succeeded, then you may see this screenshots on yours :
Happy Flashing.