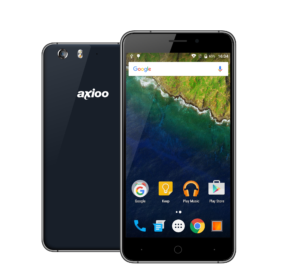 This is a custom rom marhsmallow 6.0 MRA58K release for Axioo VengeX. It has different partition layout scheme than lollipop release, so you have to flash axioo marshmallow stock rom first before can use this custom rom. You can get the marshmallow stockrom from axioo website, but before you flash to your device please remember to backup the phone parameter so you're not loosing nvdata for wifi macaddress and bluetooth or worse … loosing the imei number. You can use TWRP to backup those phone parameters before flashing the stockrom and restore them back after flashing. On the bottom of this article, I explain how to backup and restore phone parameters using twrp.
Let's continue, the custom rom features :
Marshmallow 6.0 MRA58K
systemless root 2.78 by Chainfire
busybox and zipaligned
Latest playservice and apps from opengapps.org
No more bloatware
… something else I forgot to list
Download : venge_x_6.0_190916.zip
Md5 : 5bf2edc61ee8a7d8c03b659b1885a366
Requirement and Preparation :
Read this thoroughly :
I am not responsible if you brick your phone, get stuck in a bootloop, or if your phone grows arms and tries to kill you. Flash at your own risk!
Please do some research if you have any concerns about risk of flashing a custom rom before continuing! YOU are choosing to make these modifications, and if you point the finger at me for messing up your device, I will laugh at you!!
If you have any other objection, don't bother to comment, just close this page!

I repeat, This custom rom need a marshmallow stockrom partition layout from axioo. You must already use the marshmallow os version from axioo before flashing this custom rom. Please visit nearest axioo itclinic, axioo support center or downloading from axioo website for the marshmallow stock rom. Don't ask me, I don't have any.



This custom rom also need marshmallow version custom recovery, the lollipop version of SELinux is different and you may experience SuperSU problem if you insist. If you haven't got it, get it from here : custom recovery TWRP 3.0.2.0 for Axioo Venge X
Flashing Process :
The steps to flash this custom rom is easy and straightforward, please make sure you follow the steps carefully :
Preparing custom rom zip : Download the custom rom from link above and copy it to the root of your sdcard, you may check it first with your file manager to confirm it was there. There are two sdcard storage on this device, so you must know it's at the internal sdcard or external sdcard. I prefer you to put this on external sdcard to avoid any difficulties.
Get into Recovery : Boot into recovery mode by turning off your phone, hold down Volume Up button then press power button, hold them both until you see the recovery menu then release it. The recovery menu will show about 3 options, Recovery, Fastboot and Normal Mode. Select the Recovery options using Volume Up button and press Enter using Volume Down button. Wait a sec or two … then you'll be in recovery mode.
Factory Reset : Choose Wipe and do Factory Reset.
Install the custom rom zip : Go to Install, choose the storage location where you put the custom rom on step 1 and install it.
Installation completed : After the installation completed, choose Reboot System

Done
The screenshots is not so much different than my lollipop custom rom except for the About page :
Enjoy your marshmallow !